We started out in the year 2000 as a one-man company installing auto glass throughout the greater Houston area. Now after 20 years we've expanded to 3 locations across Texas and dozens of employees. When our glass division began thriving, we noticed a need for more reputable and trustworthy solar control companies, which is what led us to begin our solar control department.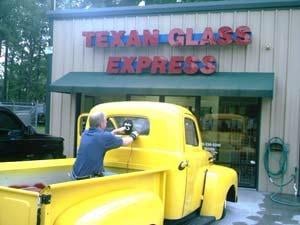 Now over 20 years later, we have a busy solar control department providing customers in the greater Houston & Corpus Christi areas with products like patio shades, solar screens, and screened porches. We carry the highest quality of products, making sure to never cut corners before, during, or after installation. When you choose Texan Solar Control, you choose great customer service and professional employees. Not only that, but we also stand behind our work and we will fix our mistakes at no additional cost to you.
We Offer A Variety Of Services
Solar Screens
Roll Down Shades
Bug Screens
Other Services
Screens made for outside use.
Shades that can be moved up and down.
Repair on damaged bug screens.
Window Film, Glass, Showers, etc.