Roll Shades
Roll shades are the perfect addition to any outdoor space, adding a polished touch and maximizing functionality. If you want to make more use out of your outdoor space but you don't want to install a permanent screen enclosure, roll shades give you that flexibility. They roll up and down with ease, and you can even choose motorized shades that roll with the push of a button. To speak with a Roll Shades Specialist, contact us today!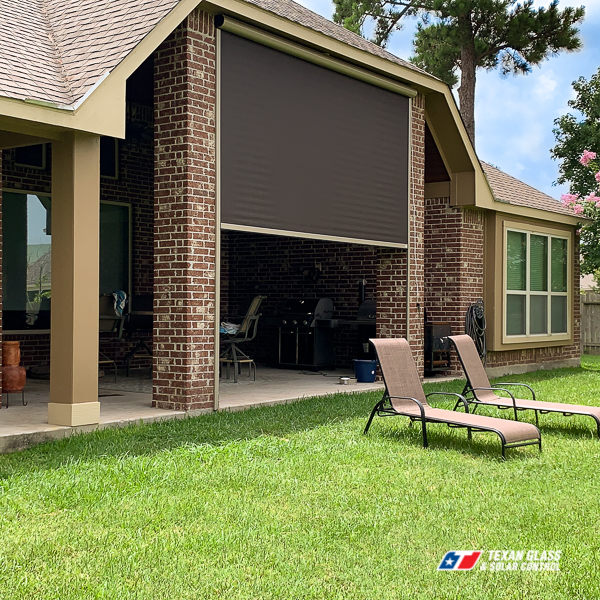 Adds Privacy
Creates Insect Barrier
Helps Heat Management
Prevents Glare
Stylistic Element
Flexibility of Uses
Texan Solar Screens is an excellent source for both interior and exterior roll shades. Our shades come in multiple fabrics and colors to get you the look you're going for.
Don't want to have to lift a finger to make your shade go up and down? No problem. We can install a remote controlled motorized shades in your home, office or living space to give you that wow factor and added convenience!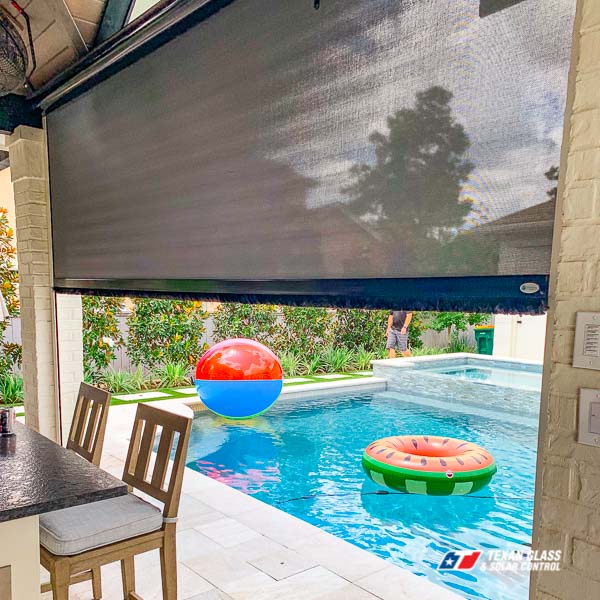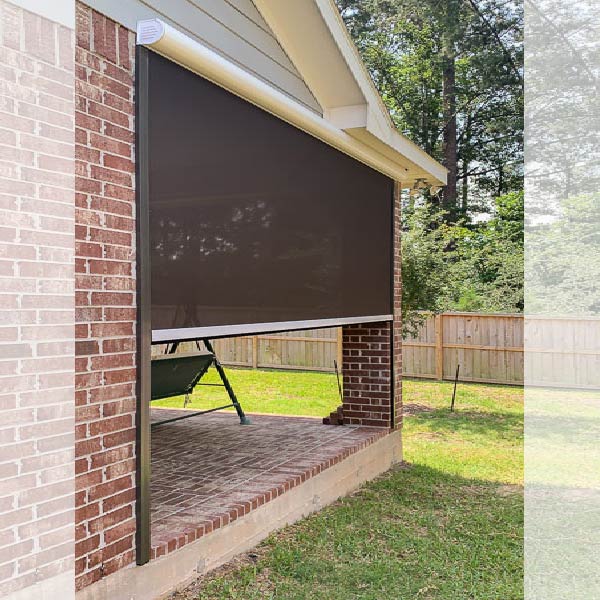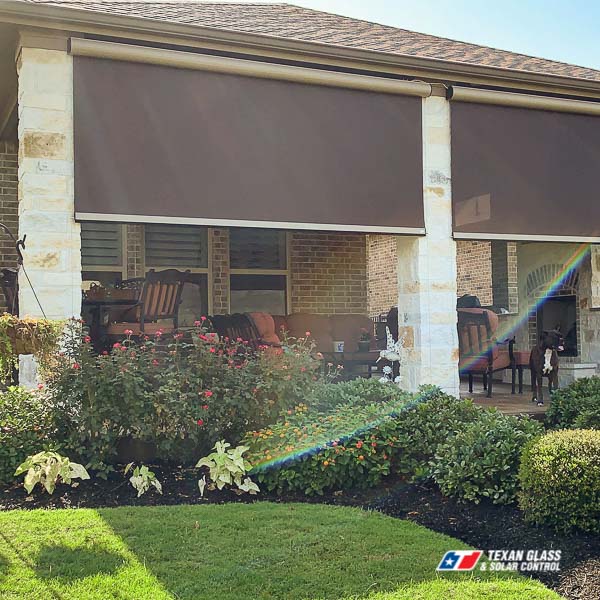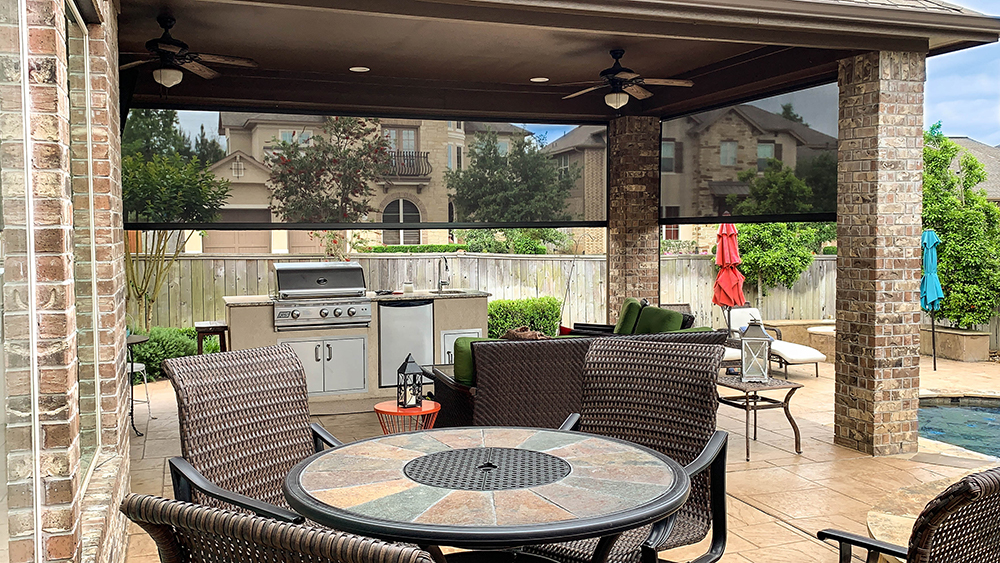 MasterView® roll down shades are great for both commercial and residential use as well as interior and exterior. Get greater comfort, energy savings, privacy, and excellent views while providing the shade you need to enjoy you indoor and outdoor living.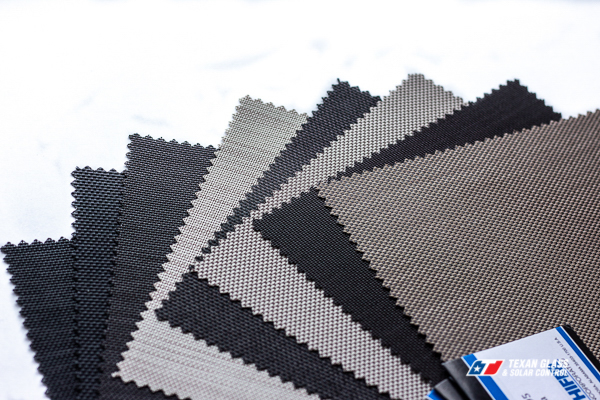 Our Phifer Sheerweave® and Phifer SunTex® fabric blocks the sun while offering great outward visibility. With our extensive line of fabrics we are sure to enhance the aesthetics of your home, office, patio, or sunroom while also reducing glare as well as energy cost. Two shades controlled by one motor – blocks the sun and heat when you need to, lets light in when you want it.
For interior and exterior use
Great for both commercial and residential use
Clutch and bracket system allows for easy installation and operation of the manual shades
All come with a manufacturer's warranty
Hundreds of fabric styles and colors for interior and exterior applications
Shades can be printed on, for commercial use and company logos
All sun control and energy efficient fabrics are available for the MasterView®